Two more stops on the Asian Poker Tour have been confirmed and their schedules released, as the Tour looks to round out 2022 in style.
Having previously partnered with Natural8 to host online events, the Asian Poker Tour continues to go from strength to strength and has hosted over half a dozen events so far this year in the Philippines, Vietnam, South Korea and Taiwan.
The latest events announced take place over the next two months in Da Nang, Vietnam (December 8-18) and Manila, Philippines (November 15-27).
"It's going to be an exciting finish to the calendar year," said APT President Neil Johnson. "We've taken a lot of player feedback and expanded the Manila and Da Nang schedules for a very robust offering."
The @AsianPokerTour's last two stops of 2022 have been announced! ## #APTPhilippines2022 #APTDaNang2022
APT Philippines 2022 Schedule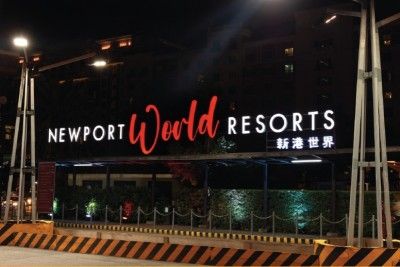 The Asian Poker Tour stop in Manila, Philippines takes place at Newport World Resorts from November 15-27 with a total of 41 events on the schedule. The highlight of the festival has to be the ₱55,000 (~$930) buy-in Main Event which comes with a ₱15,000,000 (~$254,000) guarantee.
The festival also features a Mystery Bounty tournament, Monster Stack and both High Roller and Super High Roller tournaments. Check out the highlights below:
Mystery Bounty: November 15-16 – ₱16,500
Super High Rollers: November 16-17 – ₱215,000
Main Event: November 17-22 – ₱55,000
Championships Event: November 23-27 – ₱82,500
High Rollers: November 26-27 – ₱160,000
Monster Stack: November 26-27 – ₱27,500
Four of the tournaments listed above — including the Main Event — come with guarantees. The largest is of course the ₱15,000,000 Main Event guarantee, but there is also a ₱10,000,000 guarantee for the Championships Event, as well as ₱2,000,000 guarantees on both the Mystery Bounty and Monster Stack.
---
Five Asian Poker Players to Watch in 2022
---
APT Da Nang Vietnam 2022 Schedule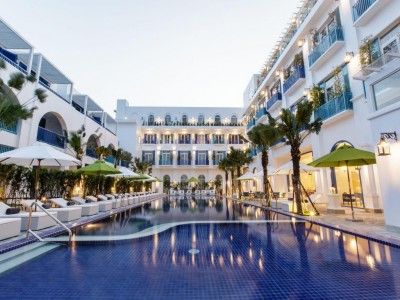 In December, the Asian Poker Tour heads to Da Nang, Vietnam for an 11-day festival held at the Risemount Premier Resort. From December 8-18 there will be 35 events taking place including the ₫33,000,000 buy-in Main Event (~$1,350) which comes with a ₫10,000,000,000 (~$410,000) guarantee.
Mystery Bounty: December 8-9 – ₫9.9M
Superstar Challenge: December 9-10 – ₫107M
Main Event: December 10-15 – ₫33M
High Roller: December 14-17 – ₫65M
Super High Roller: December 17-18 – ₫86M
Monster Stack: December 17-18 – ₫16.5M
Just like in the Philippines, there are also some generous guarantees away from the Main Event. The High Roller comes with a ₫6,000,000,000 guarantee, while both the Mystery Bounty and Monster STack have ₫2,000,000,000 guaranteed. All events that must not be missed!
What's Fedor Holz Doing in Korea?
One player who recently turned up at an Asian Poker Tour event is German superstar Fedor Holz who was spotted at APT Korea Incheon this week.
Holz had jumped into the APT High Roller and had his picture taken with poker player David Tai.
Will Shillibier is based in the United Kingdom. He graduated from the University of Kent in 2017 with a B.A. in German, and then studied for a NCTJ Diploma in Sports Journalism at Sportsbeat in Manchester. He previously worked as a freelance live reporter, and video presenter for the World Poker Tour.