The GGPoker Super MILLION$ is online poker's biggest weekly tournament, but this week's edition is extra special because it is part of the $150 million guaranteed WSOP Winter Circuit festival. Usually, the Super MILLION$ has a single Day 1, but this one had several.
All those flights have resulted in a gargantuan $7,220,000 prize pool and a $1,095,775 top prize. As if fighting for a seven-figure payout was not enough, the champion also wins a coveted gold WSOP Circuit ring.
#02: $10,300 Super MILLION$ Final Table Chip Counts
| Place | Player | Country | Chips | Big Blinds |
| --- | --- | --- | --- | --- |
| 1 | Aleks Ponakovs | Latvia | 16,420,942 | 103 |
| 2 | Barak Wisbrod | Israel | 10,355,968 | 65 |
| 3 | Biao Ding | Hong Kong | 9,189,402 | 57 |
| 4 | Mike Watson | Canada | 8,180,845 | 51 |
| 5 | Anatoly Filatov | Turkey | 7,454,944 | 47 |
| 6 | Elio Fox | Mexico | 6,253,294 | 39 |
| 7 | libre | Hong Kong | 5,881,997 | 37 |
| 8 | Mark Radoja | Mexico | 5,701,547 | 36 |
| 9 | Corenkas | Israel | 2,761,061 | 17 |
Countries as displayed in the GGPoker client
Watch All The Super MILLION$ Final Table Action Here
Aleksejs Ponakovs is the man leading from the front when the final table action commences at 6:00 p.m. GMT on December 6 under the watchful eyes of the GGPoker Twitch viewers. Ponakovs has won more than $3.4 million from the Super MILLION$, thanks, in part, to back-to-back final table appearances in February, one of which ended in a victory. The chip leader enters the action with 16,420,942 chips, or 103 big blinds.
Barak Wisbrod is second in chips at the restart, courtesy of his 10,355,968 stack (65 big blinds). Wisbrod finished second in the Super MILLION$ a couple of weeks ago and won $285,278. This week's prize pool is so large that he would only need a sixth-place finish or better to best that impressive haul.
Third place at the restart is where you find Hong Kong's Biao Ding and his 9,189,402 stack (57 big blinds). Ding does not play in many Super MILLION$ tournaments. In fact, this is only the 11th time he has entered. Unsurprisingly, with so few entries, this is the first time we have seen Ding at the final table. Will his final table debut end in a maiden victory?
$10,300 Super MILLION$ Final Table Payouts
| Place | Prize |
| --- | --- |
| 1 | $1,095,775 |
| 2 | $845,129 |
| 3 | $651,876 |
| 4 | $502,857 |
| 5 | $387,947 |
| 6 | $299,340 |
| 7 | $231,015 |
| 8 | $178,329 |
| 9 | $137,702 |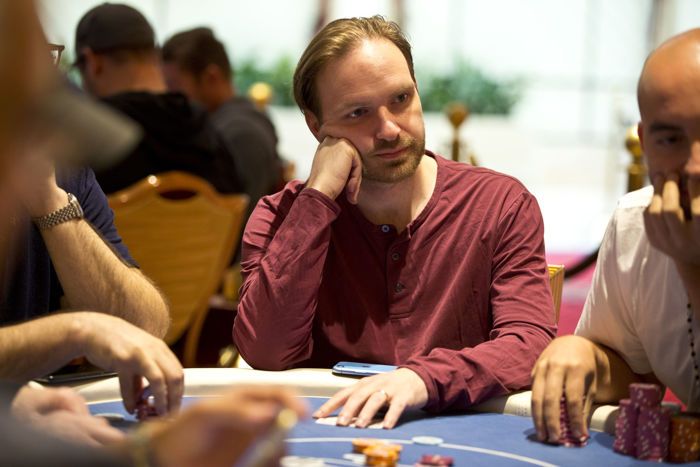 Mike Watson, fresh from a second-place finish in last week's Super MILLION$ gets another bite at the cherry. Watson has navigated his way to the final table with 8,180,845 chips (51), which put him in the middle of the pack when the cards are back in the air. More than $2 million of Watson's $6.6 million in GGPoker earnings stem from the Super MILLION$. The popular Canadian will be hoping to boost both of those figures by the $1,095,775 top prize from this event.
You have to go back to mid-August to find the last time Anatoly Filatov reached a Super MILLION$ final table; he finished sixth that time around. Filatov returns to the fray armed with 7,454,944 chips (47 big blinds) as he bids to become only the seventh GGPoker player to win the Super MILLION$ three times. It would take a brave person to bet against Filatov, even though he does have less than half the number of chips of the current chip leader.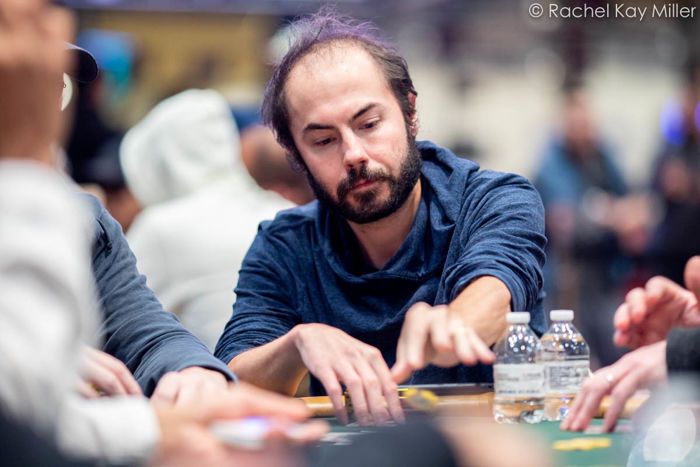 One place below Filatov, with 6,253,294 chips (39 big blinds), is where you find Elio Fox. The Mexico-based grinder has a pair of WSOP bracelets to his name, so a WSOPC ring would be a welcomed addition to his collection of poker hardware. The Super MILLION$ seems to be Fox's nemesis tournament. This will be his ninth final table in 100 appearances, yet a victory still eludes him. Is this the night Fox gets the proverbial monkey off his back?
Hong Kong's "libre" has reached the final table in what is only their second Super MILLION$ entry. They sit down with a war chest of 5,881,997 chips (37 big blinds). According to the excellent Smart HUD that is available to all GGPoker players, two of their last five tournaments have resulted in final table finishes. The unknown player is in hot form.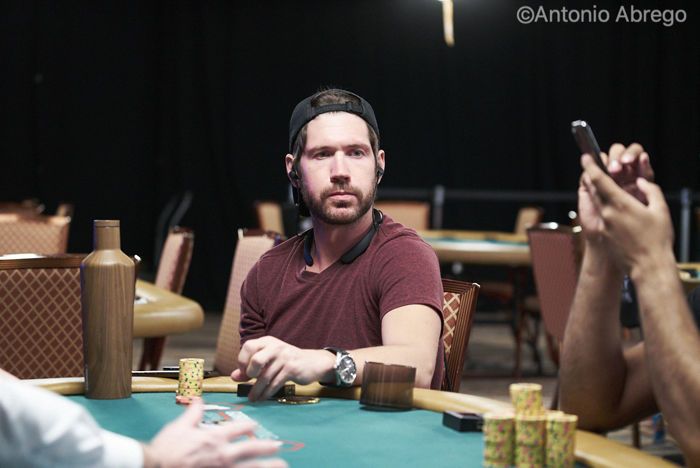 In eighth place, with 5,701,547 chips (36 big blinds) at their disposal, is Mark Radoja, a player who has knocked on the door of a Super MILLION$ victory more than once. Tonight is the 14th time Radoja has sat down at the Super MILLION$ final table, the most final table appearances without a win of any other player. Only Juan Dominguez (11) and Mike Watson (10) are into double figures. Here's hoping Radoja can shake off that unwanted title today.
Bringing up the rear with 2,761,061 chips (17 big blinds) is Israel's "Corenkas," a player making their first Super MILLION$ final table appearance. Corenkas almost navigated their way to a final table back in March, but they fell in tenth place. Regardless of where Corenkas finishes in this event, they are guaranteed to break through $1 million in GGPoker winnings, which is a most impressive achievement.